THE LA LAUNCH CAPSULE
February 26, 2020
A limited collection of accessories curated for the opening of our Los Angeles flagship.
Inspired by minimalist West Coast design and unified by Serra's favorite hue, Yves Klein Blue, this capsule celebrates where we came from and where we're going. From those who inspire and inform our artful approach to cannabis retail, the like-minded brands that value function and aesthetic equally, and the friends who have graced our shelves since day one — these exclusive, custom designs celebrate Serra's introduction to California. Visit today to shop the entire collection.
Jungmaven
A West Coast apparel company that believes the earth belongs to everyone. By harnessing regenerative materials, it's Jungmaven's mission to have everyone in a hemp tee in 2020, or at least shopping with the earth in mind.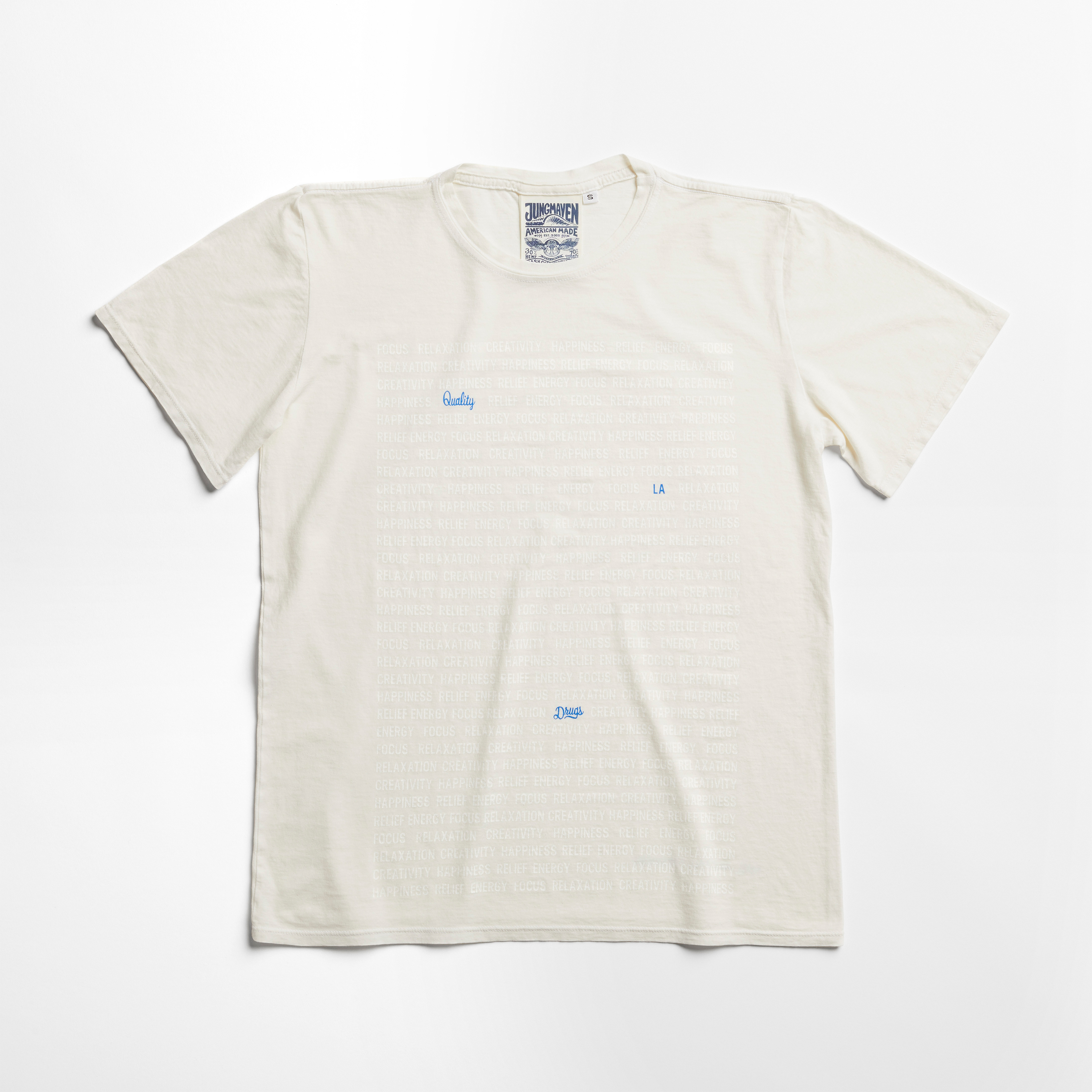 Quality Drugs Tee | $45
Serra LA Tee | $50
Quality Drugs Pullover | $98
KILLSPENCER
Founded in Los Angeles by industrial designer Spencer Nikosey, KILLSPENCER designs and builds premium, handmade artifacts that reflect a unique passion for materials and utilitarian craftsmanship.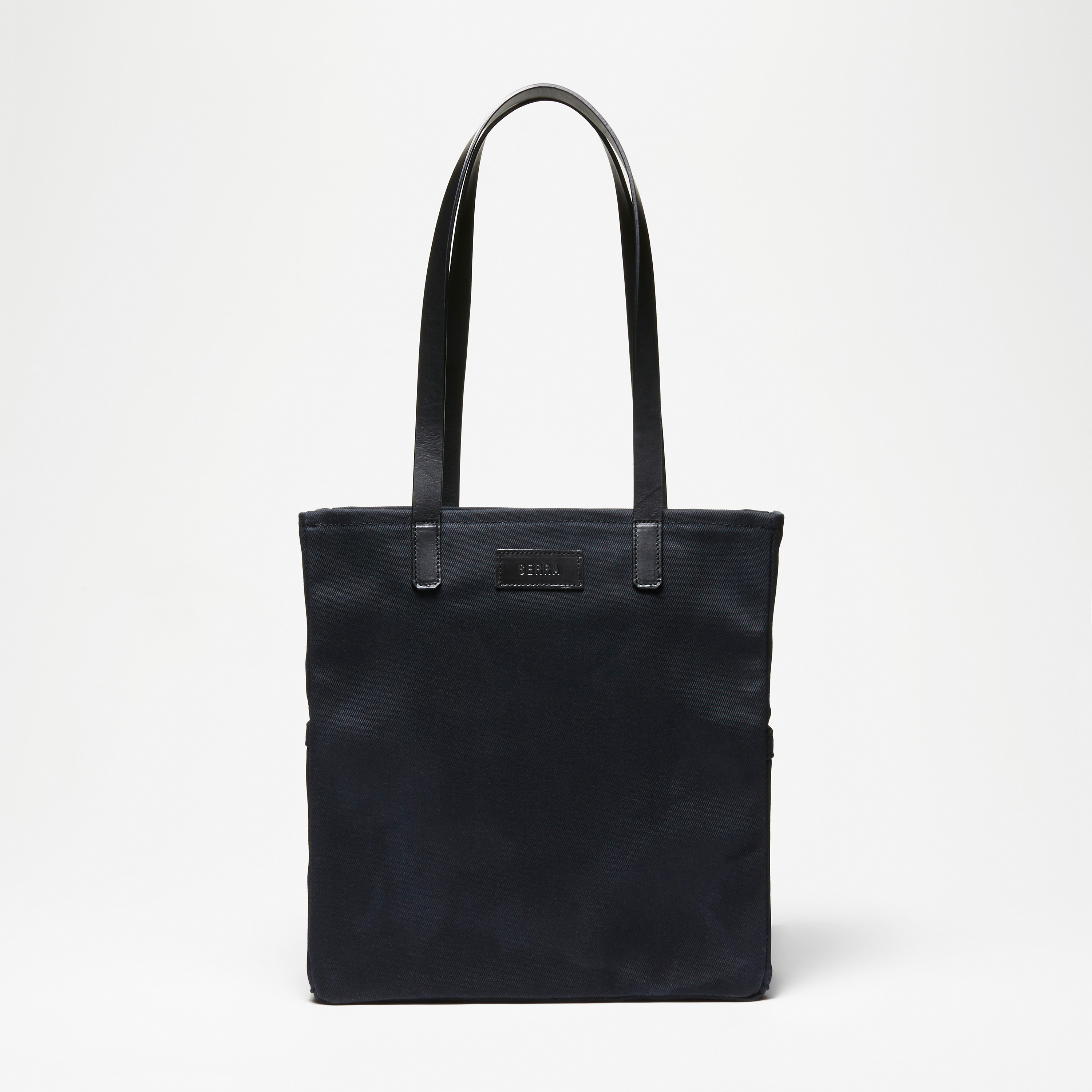 Market Tote | $420
Made expressly for Serra. Bespoke black canvas tote with leather straps and details. Made in Los Angeles.
Cinnamon Projects
Cinnamon Projects is the Manhattan-based branding agency formed by multidisciplinary creatives Andrew Cinnamon and Charlie Stackhouse. Their items of ritual are the passionate byproducts of their experience in photography, architecture, fashion, and luxury branding.
Incense | $30
25 Japanese-style incense sticks packaged in a glass tube and gold foil-stamped box.
Circa Brass Burner | $150
Circa Mineral Burner | $240
Perfume | $30
Hand-blended with premium ingredients and created for all to wear and enjoy.
7:00 AM — Black Tea • Clay • Driftwood • Marigold
4:00 PM — Iris • Juniper • Mandarin • Patchouli
8:00 PM — Carnation • Leather • Mahogany • Tobacco
12:00 AM — Amber • Clove • Lavender • Oakmoss
2:00 AM — Cedarwood • Cinnamon • Honey • Vetiver
You are Here — Clay • Immortelle • Musk • Patchouli • Rose • Sandalwood
Miwak Junior
Born from the intersection of function, whimsy, and beauty, Miwak Junior is the work of Columbian ceramicist Sebastian Boher and his partner Alice Johnson Boher. Stocked at Serra since the first store opened in Oregon 2016, Miwak Jr.'s aesthetic is inspired by Pre-Columbian cultures, Space Age wonder, and the clean minimalism of Japanese design.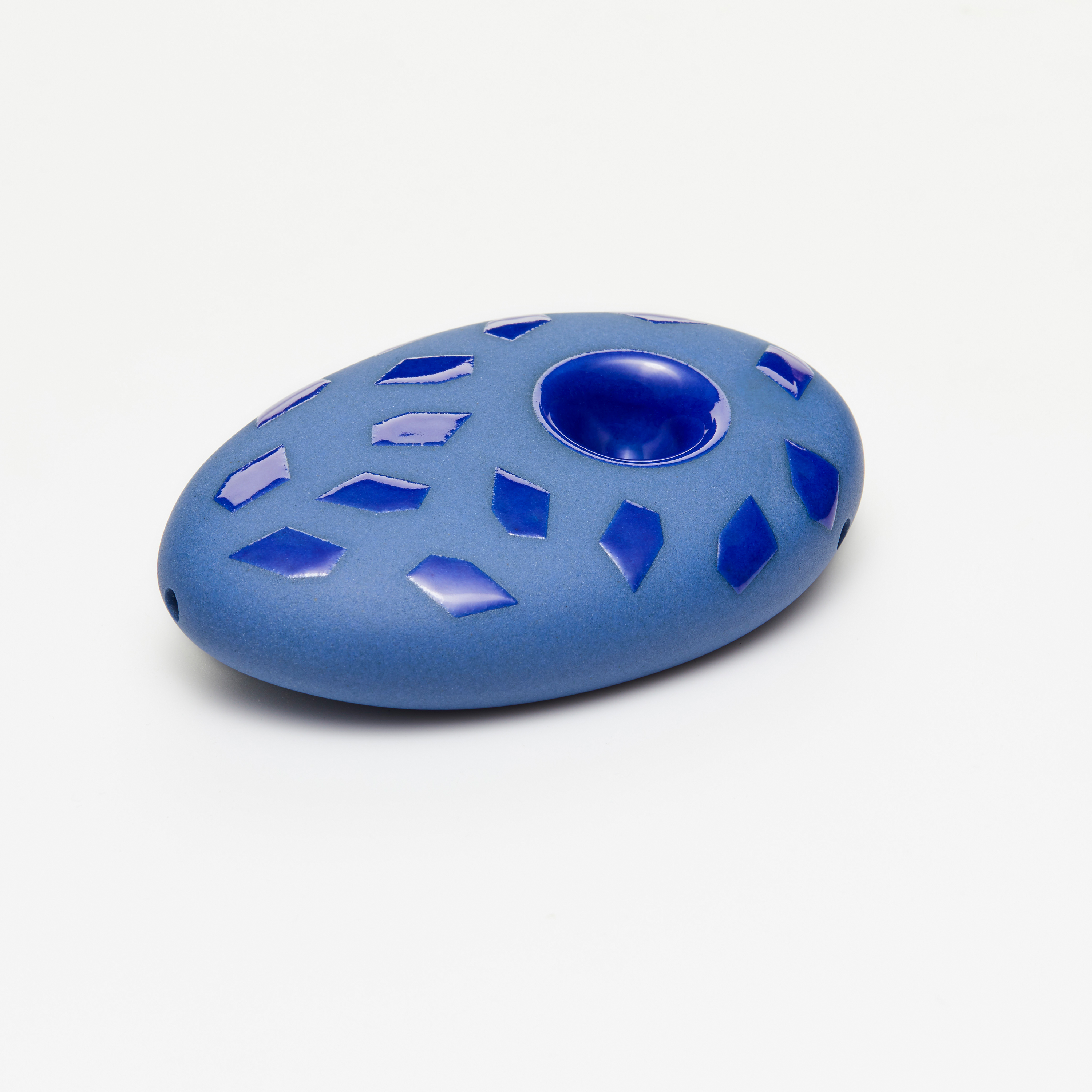 Wonderland Pipe | $68
Featuring the custom Serra geometric tile pattern.
Tetra
Tetra is a retail shop and accessories brand that views smoking as an opportunity to sit down, relax, and be present — an antidote to the harried, tech-centric pace of modern life. Inspired by bespoke mid-century smoking accessories designed by luminaries like Dieter Rams, Marianne Brandt, and Enzo Mari, Tetra hopes to revive the same culture of artful ritual.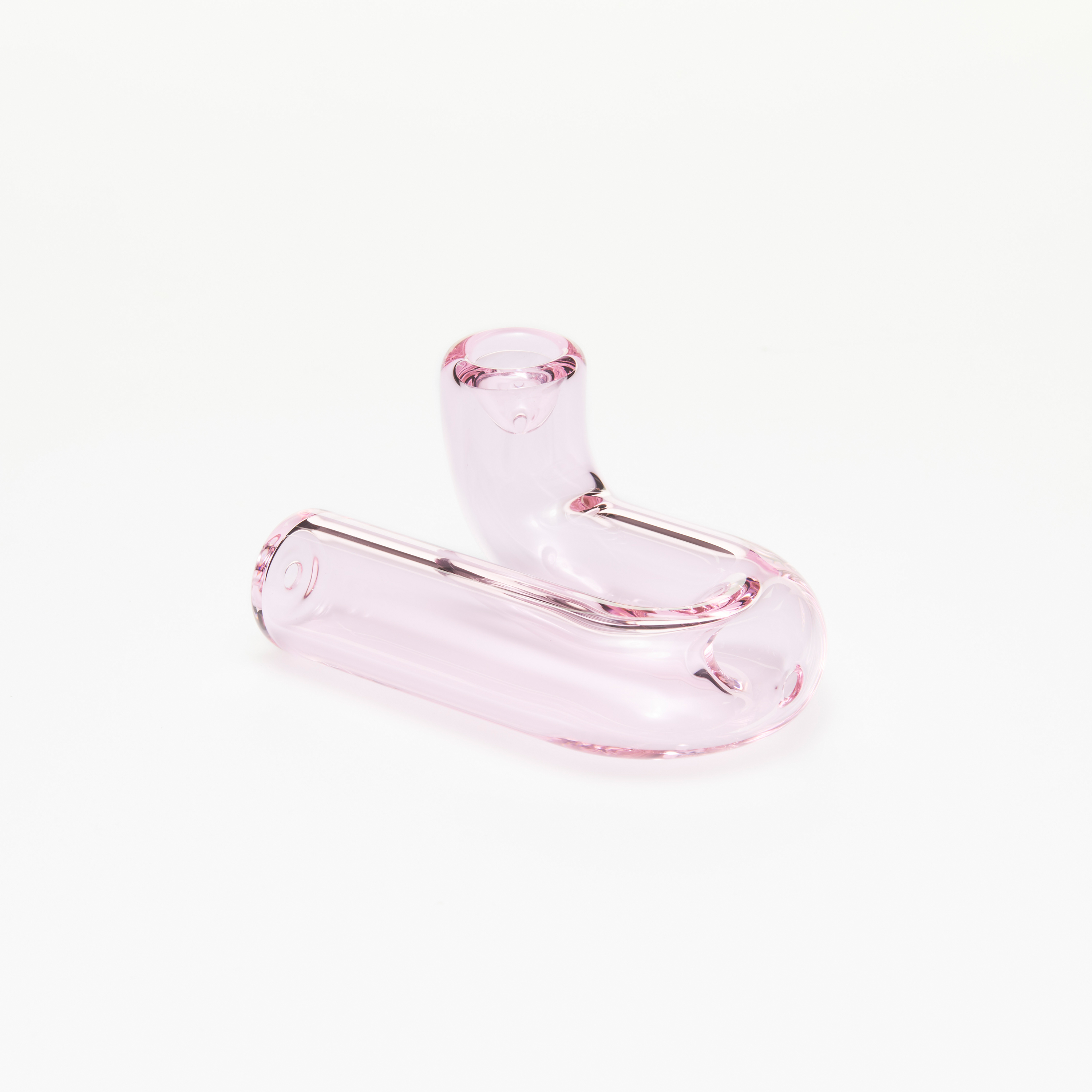 Elbow Pipe | $70
Borosilicate piece designed by Ninon Choplin of neenineen exclusively for Tetra x Serra. Available in Klein Blue and light pink Ultra.
Commune
An award-winning design studio named by Architectural Digest as a top designer every year since 2016, Commune is among the most influential design houses on the West Coast. The iconic LA-based team designed our Los Angeles flagship store and collaborated with designer Alex Reed on this abstract stoneware smoking piece.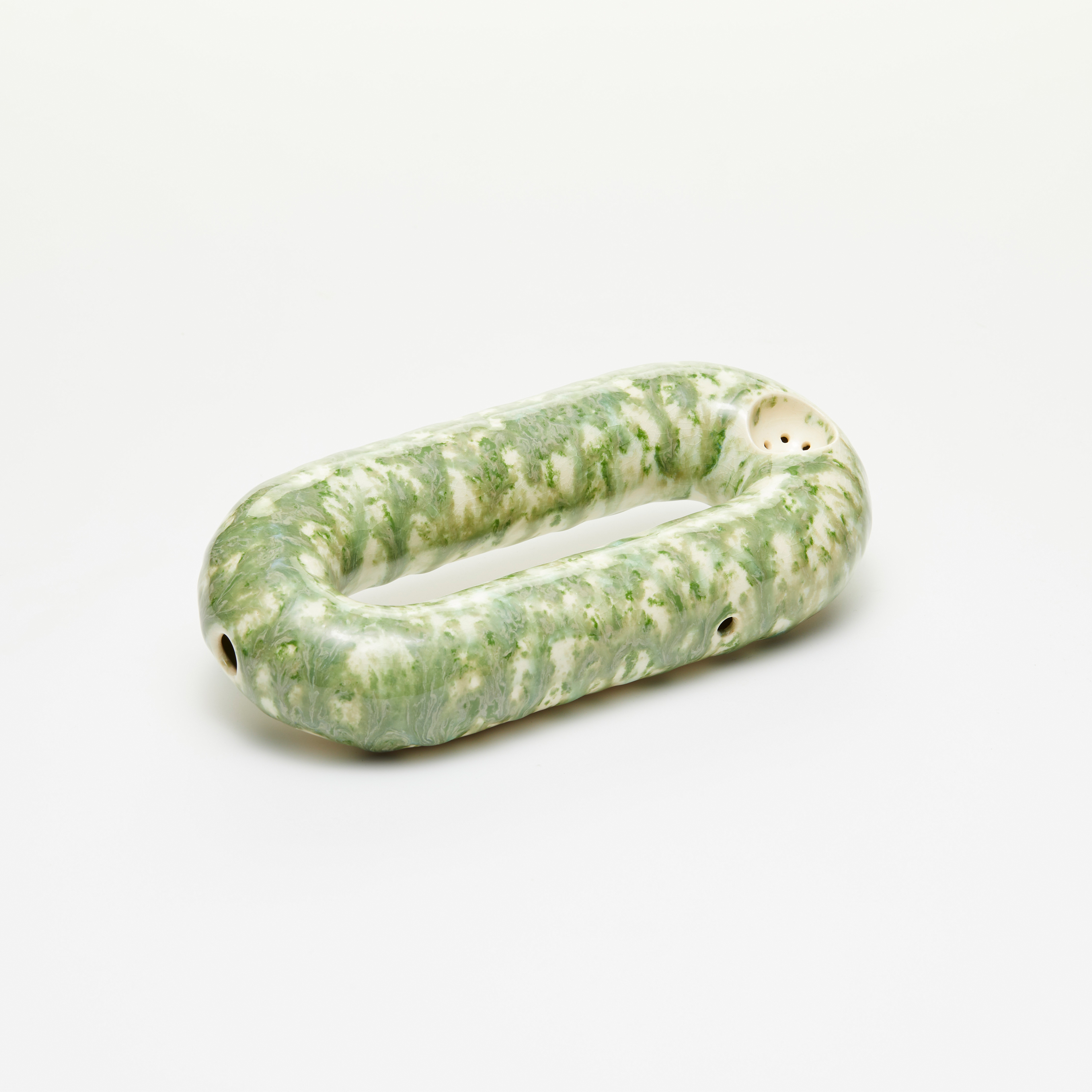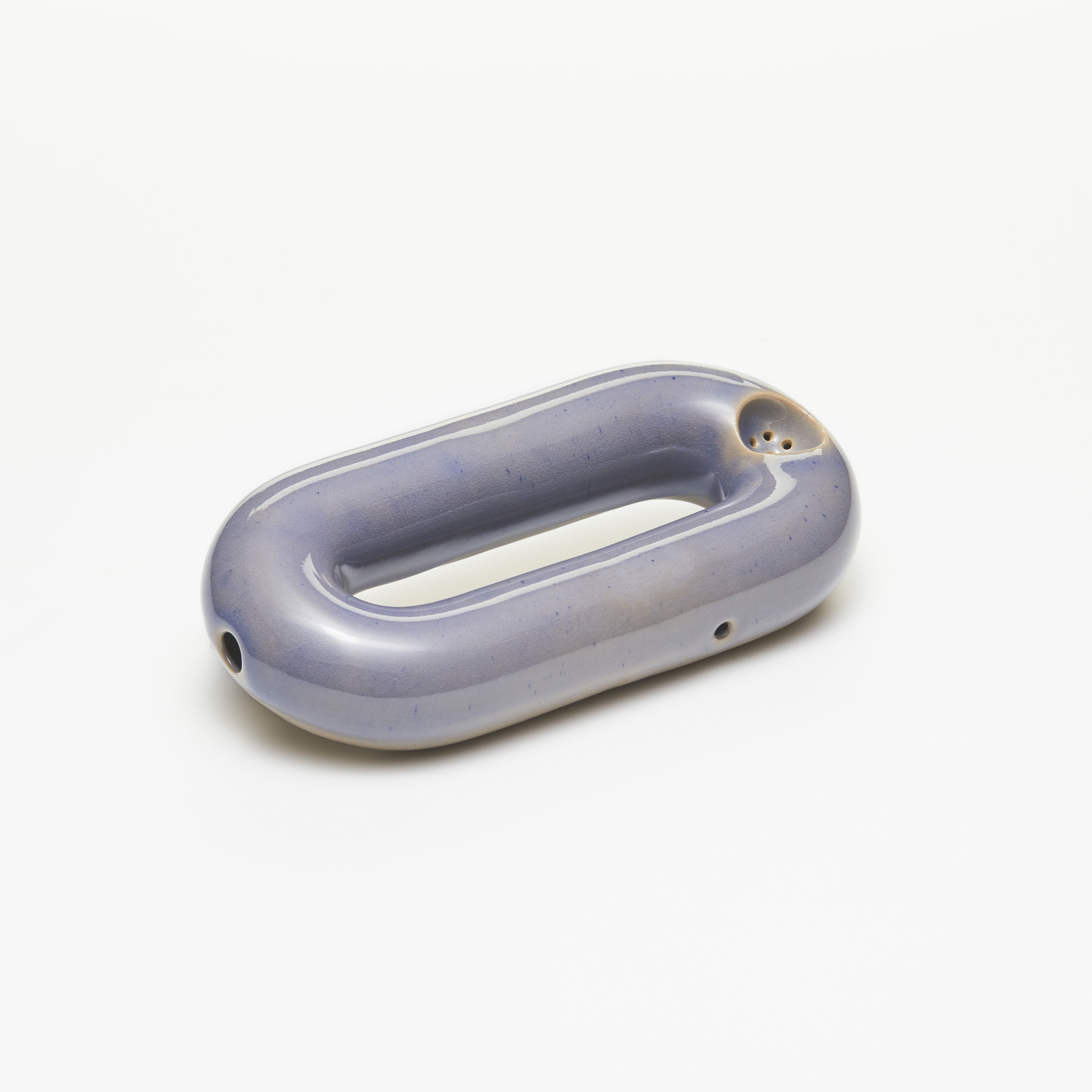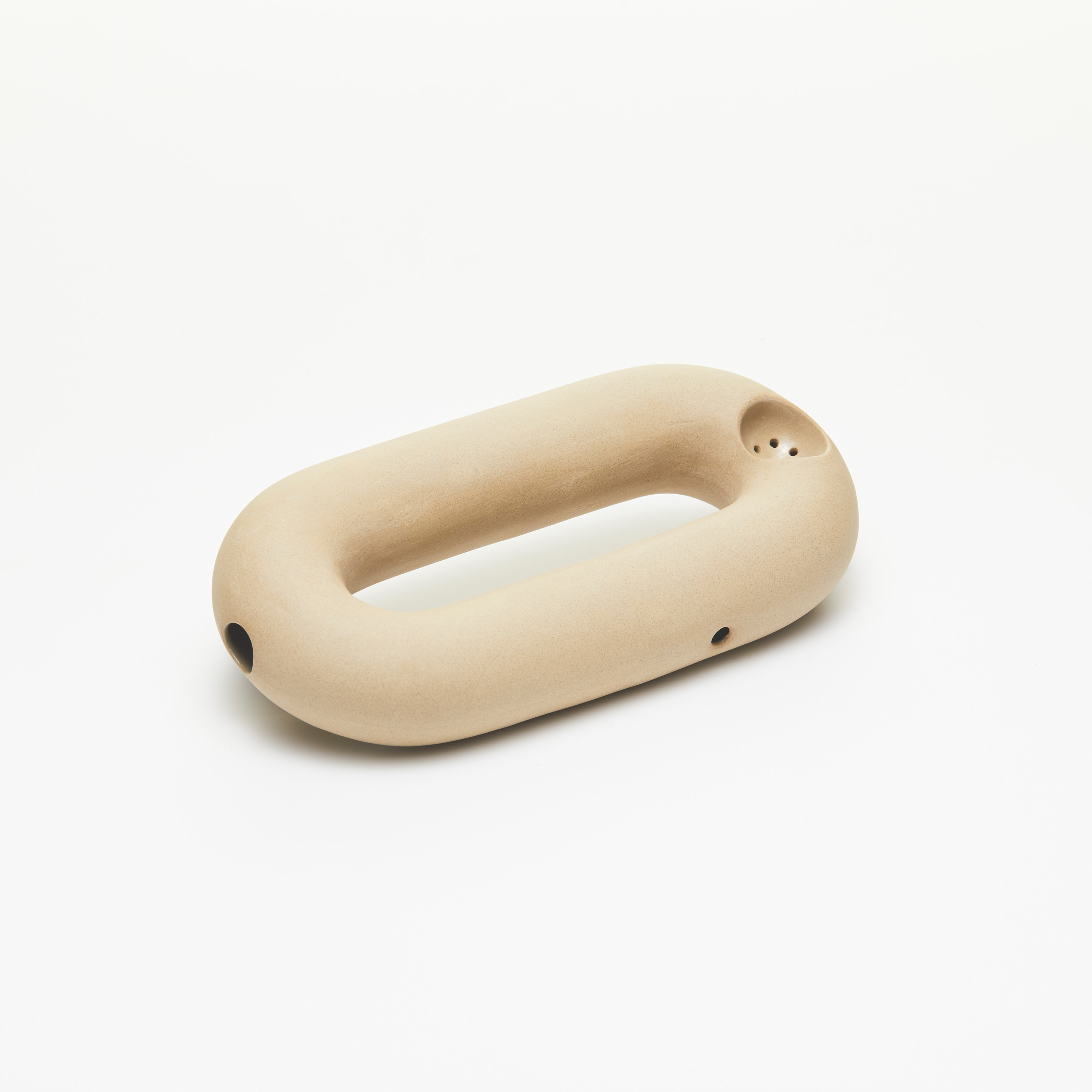 Alex Reed Pipe | $240
Made of durable cast stoneware and available in three colorways: Adobe, Indica, and Blue Dream.
Home Away From Home Keychain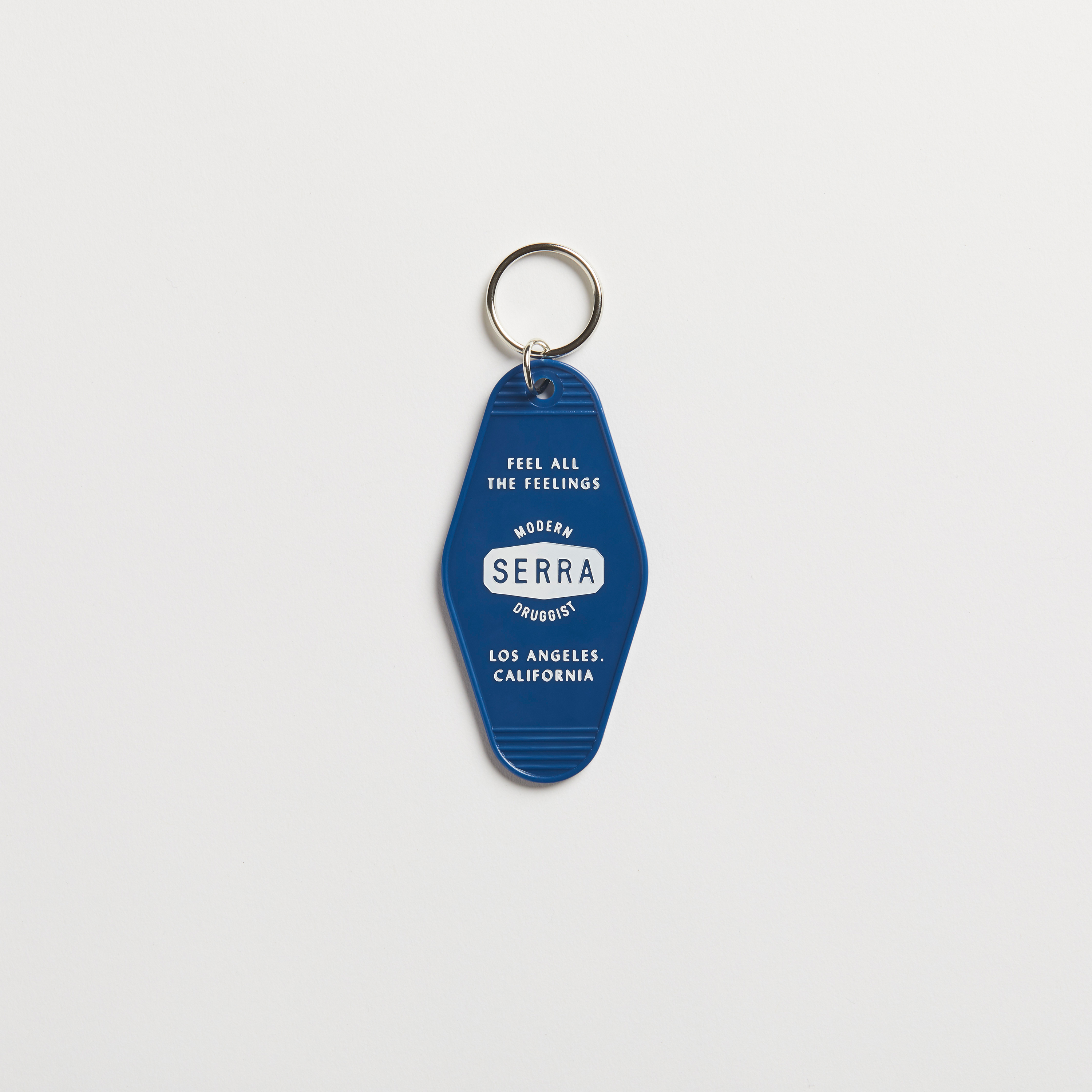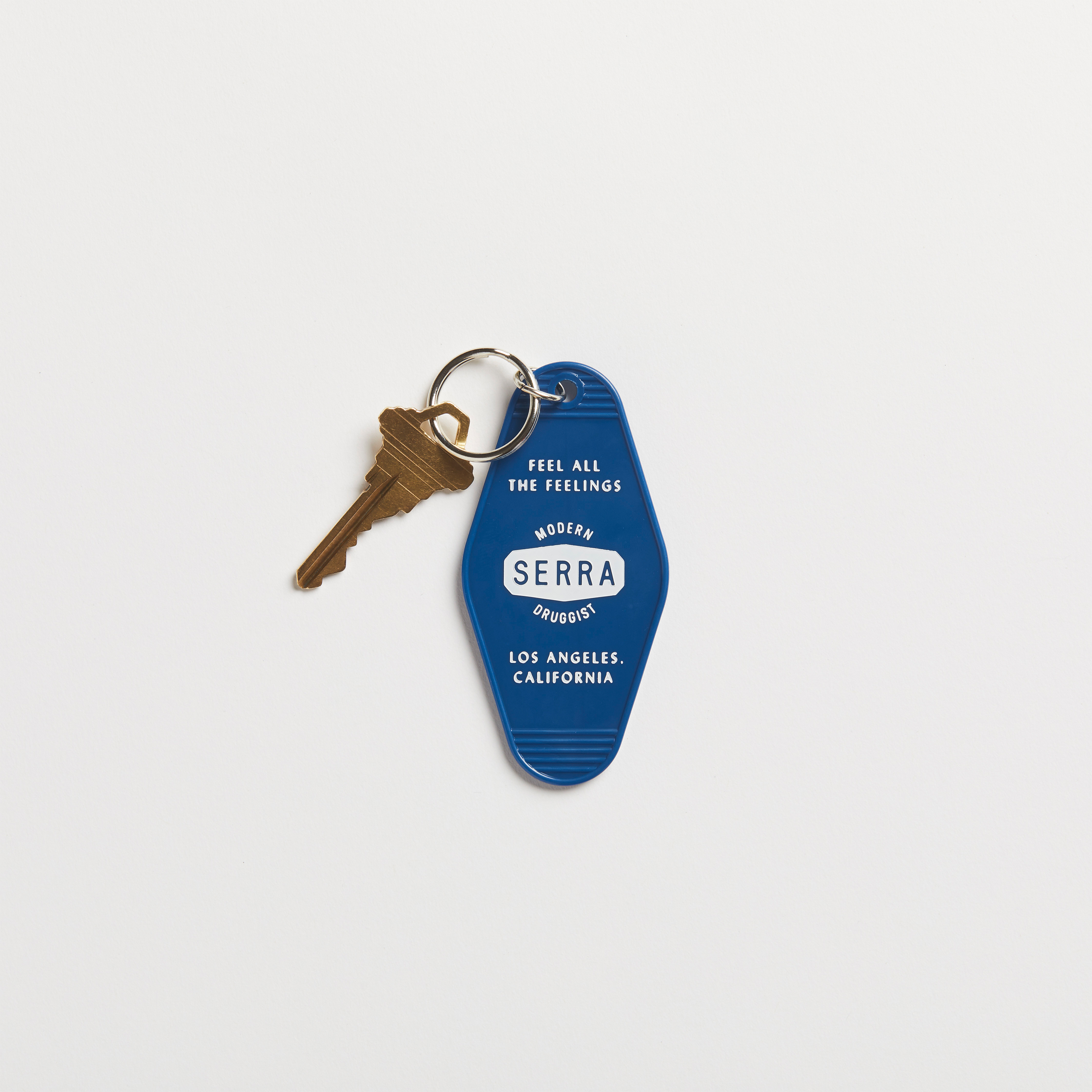 Diamond-shaped vintage key tag in Klein Blue | $5